Throughout your life, your personal style usually changes, whether it be because of the situation you're in, the friends you have, or simply because time is passing and you need to keep up with trends. I grew up in an affluent town on Long Island and went to Catholic private schools from my early childhood until I attended college upstate. Up until I graduated from college, if you were to see me, I would probably be wearing an oversized button-down dress shirt, some khaki shorts down to my knees (or passed them) and boat shoes. ALWAYS boat shoes. Those were a staple.
After college I moved to NYC and my style drastically changed. I went from the "preppy college kid" look to the "trying to impress other people and figure out where I fit in within NYC" look. Tight shirts and tighter pants from cheap brands were happening (hell) and it was just not a great look both for me and for others to look at.
I FINALLY made some tweaks to my wardrobe and figured it out. It was about time.
Until wearing the new Tech Prep from GANT I hadn't worn a button-down shirt (besides to a wedding or work) since I don't even know when. Even though it brought me back to those preppy college days I miss so badly, this time it was different. The shirt fit my body type where it was breathable and slimming at the same time. It was easy to move in (especially in the hustle and bustle of this crazy city) and both the style and design were appealing to the eye, the colors just popped. The shirt was #nevernotcomfortable, let me tell you. I decided to try some sweater options as well and was not disappointed. Also like how good do I look in a sweater? Kidding, but not really 🙂 My two options for sweaters both compliment the Tech Prep and the navy pants I chose (which were awfully comfortable). Thank you GANT for making me feel that wonderful sense of nostalgia but still helping me stay true to my current style (which, who knows, may change soon. Ya never know).
ALSO guys, scroll to the bottom to see "college Brian."
@GANT1949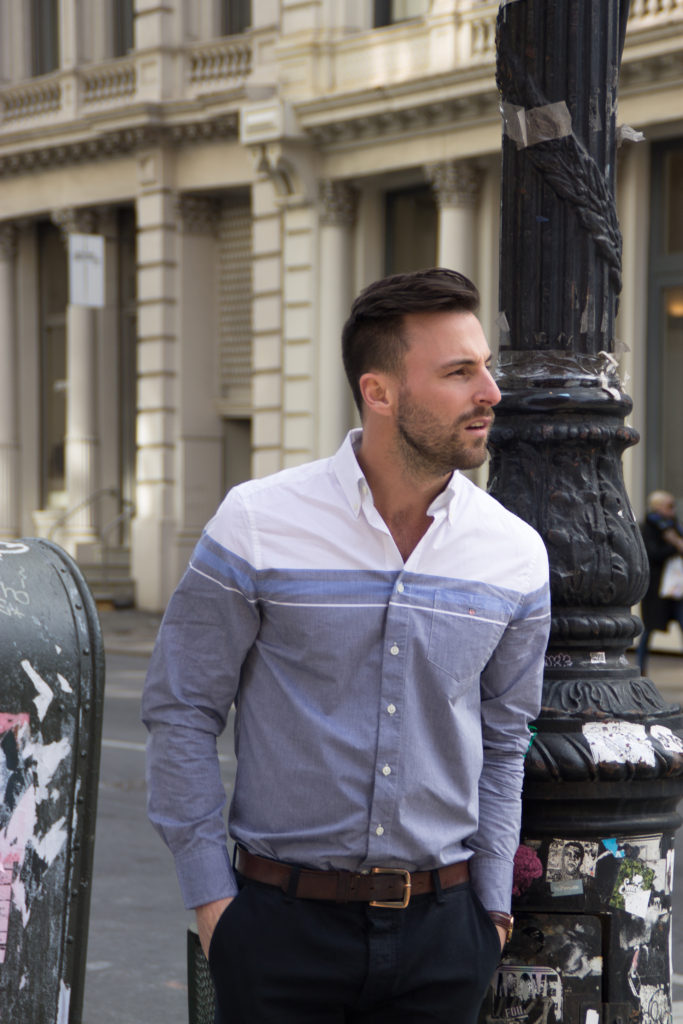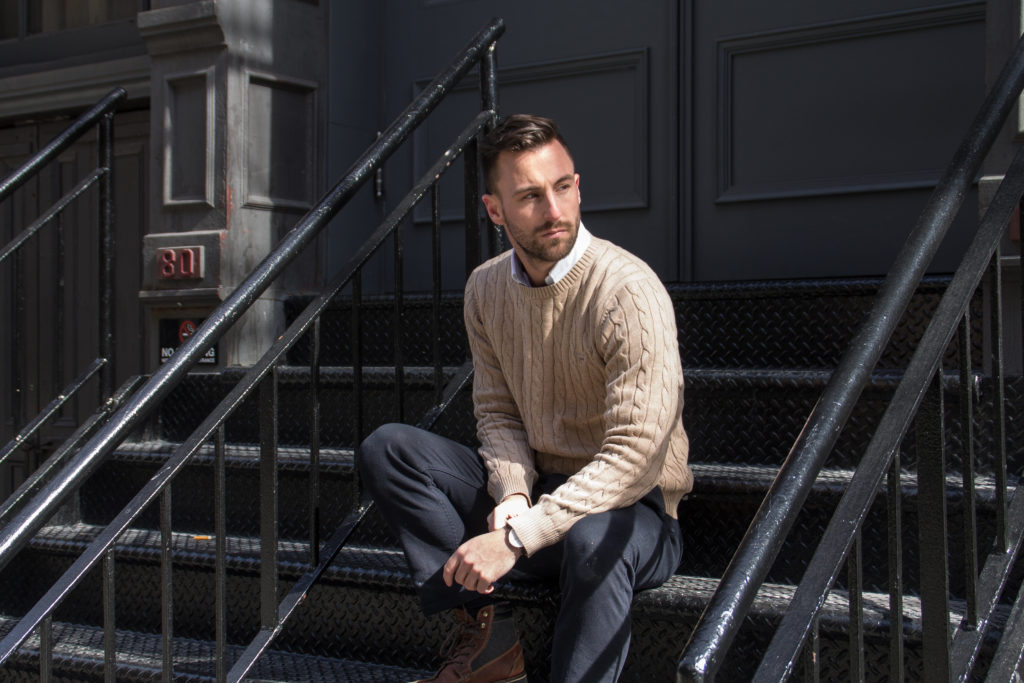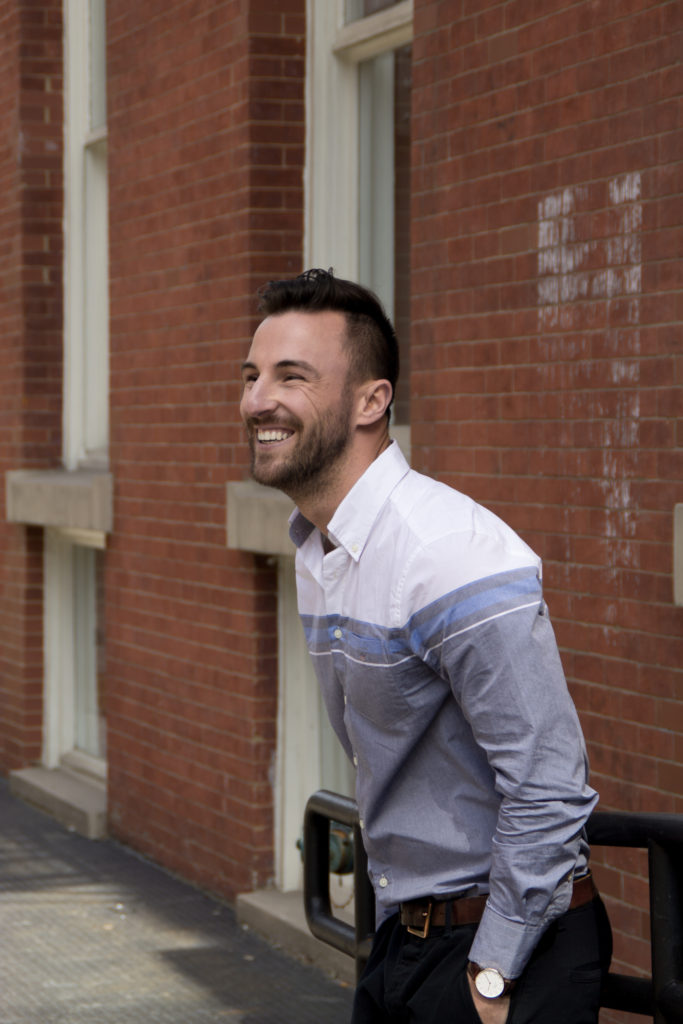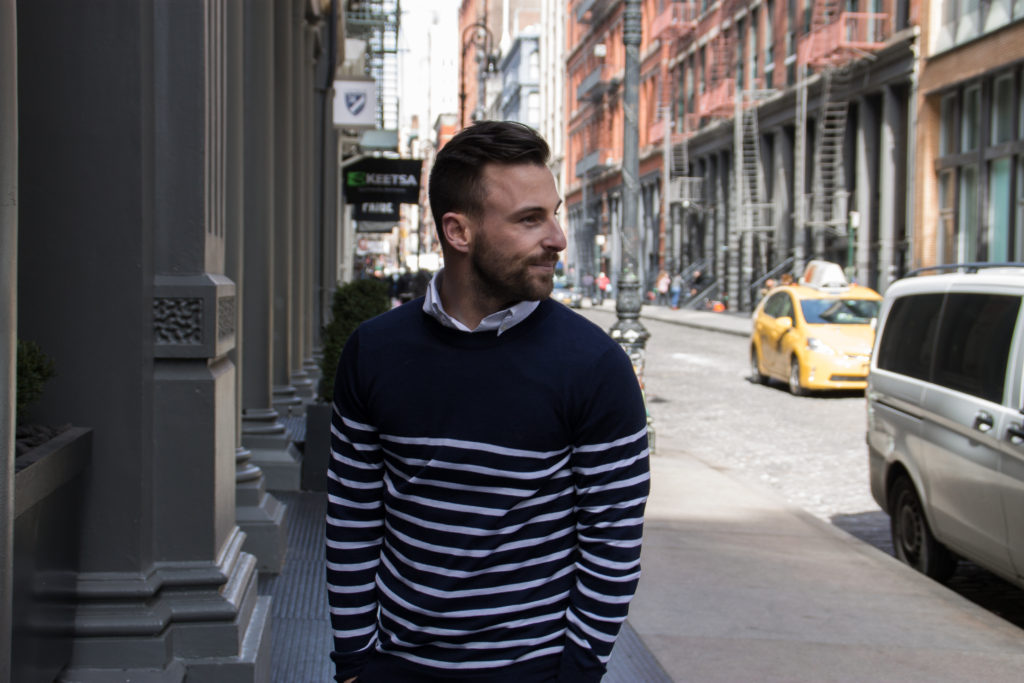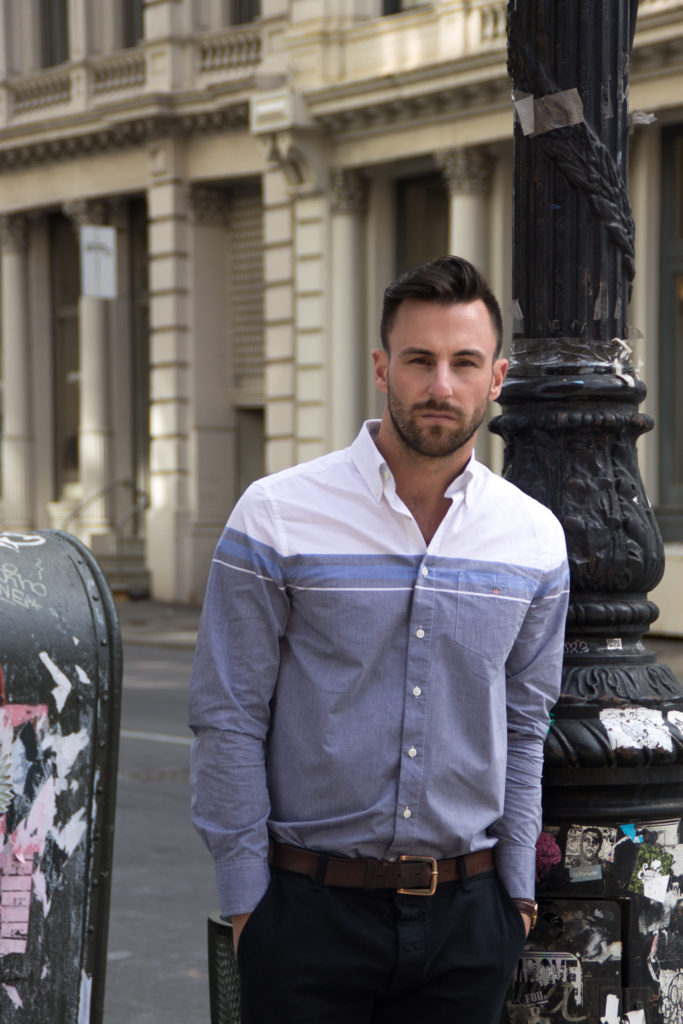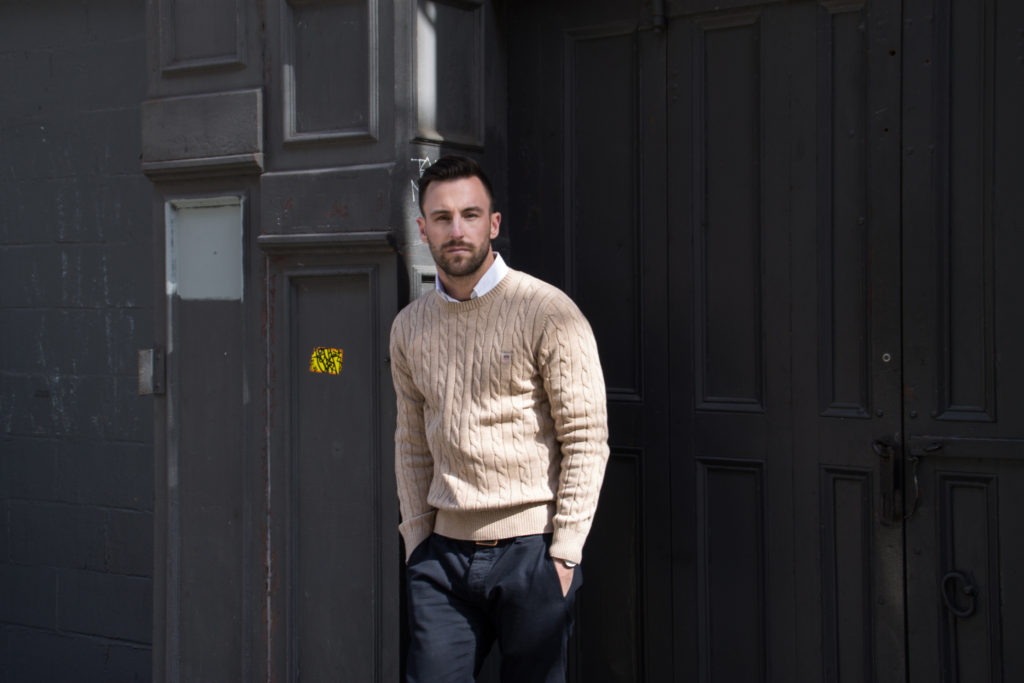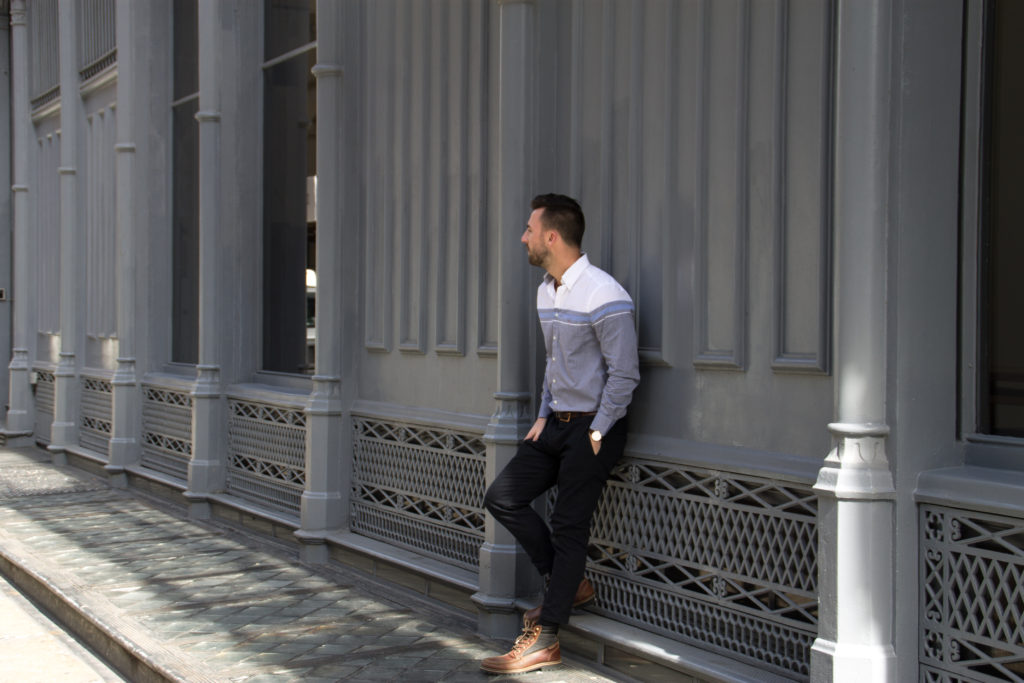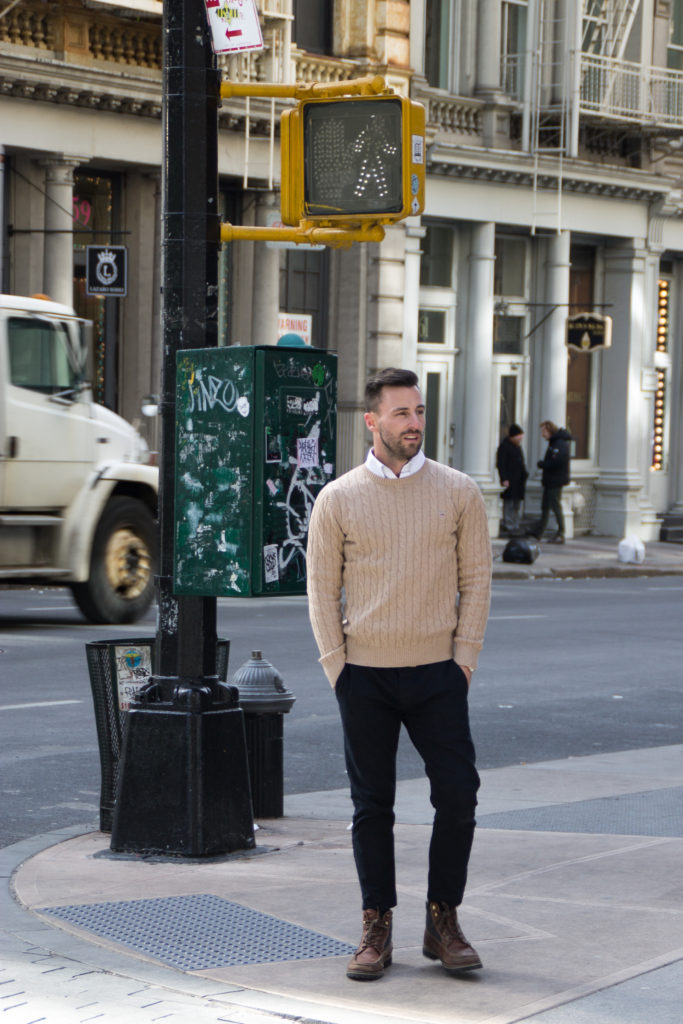 Photos by Damon Bell
Outfit by GANT
ALSO NOT THIS: