Sponsored by Zappos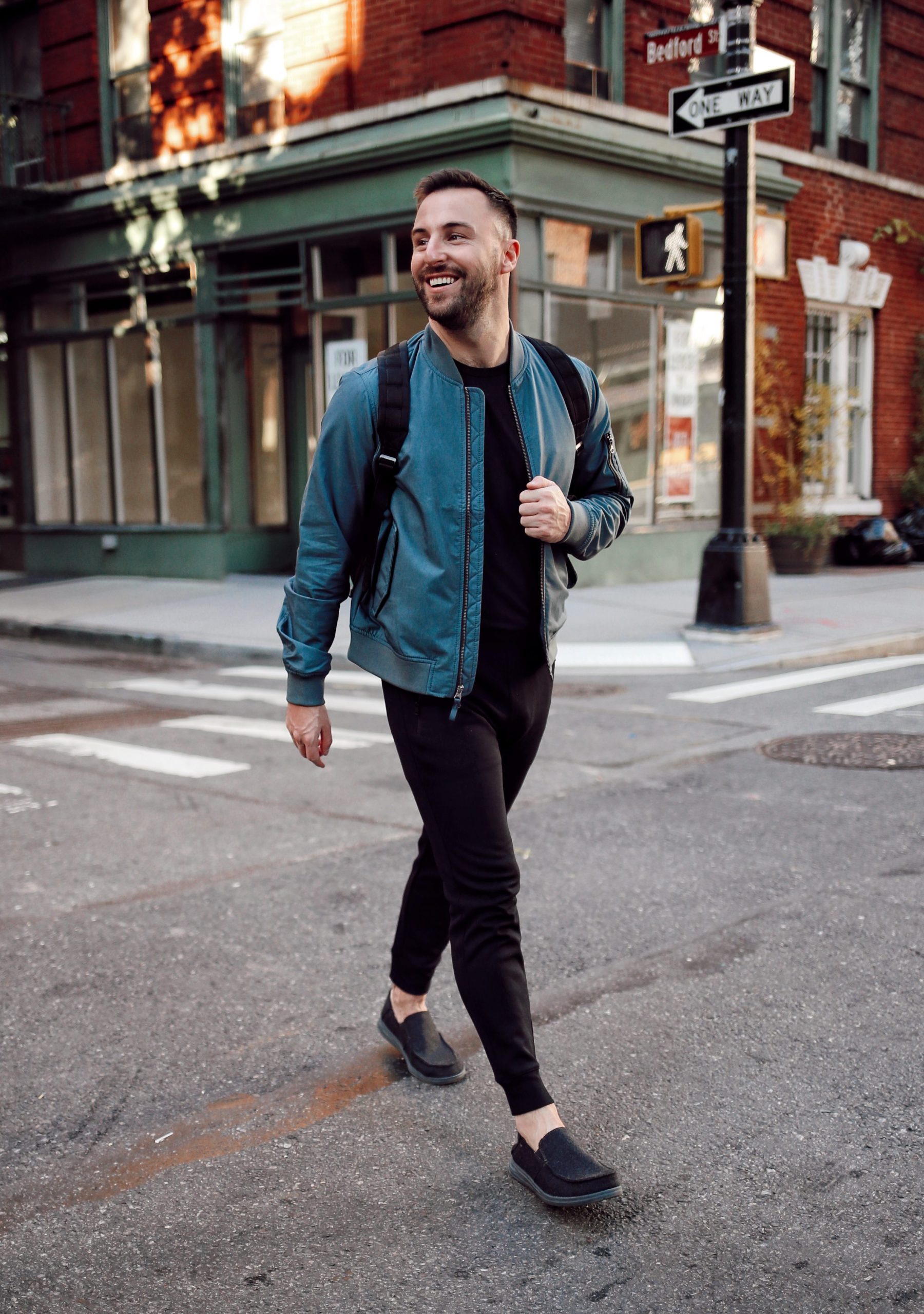 Ah, just another day of social distancing. It's crazy how, when I walk outside, I don't even notice the masks anymore. It's becoming the new norm and I can't say I'm too bothered by it- safety first ladies and gents! I've been trying to get outside more often now that the gyms are open and the weather has just been topnotch over the last few days. The health app on my iPhone has become my new best friend and I make sure to beat my steps from the week before every consecutive week! See, that's what I get excited about these days ha! But you know what I'm really excited about? My new Dockers Ferris slip-ons that I found on Zappos! They are perfect for reaching my steps goal and they're my go-to for running errands around NYC.
I usually wear insole pads in my sneakers because I have heel problems but with the slip-ons I don't even have to put them in since they're so supportive and cushioned. They are the perfect shoe to walk a longer distance or when I'm carrying everything from the grocery store back home with me. The cushioned footbed conforms to the feet for ultimate comfort and the shoes have breathable fabric linings as well. I usually shop at Zappos if I need something super quick and these came in about two days with my free expedited shipping perk that I get with being a Zappos Rewards member. Zappos has a huge selection, 24/7 customer service and a 365 return policy.
Now that winter is coming we're going to be more inclined to be inside more often but it is important get outside, soak up some vitamin D and fresh air, and get those steps in! Everything will be back to normal in due time but for now stay safe everyone!