If every week was exactly like the week I just experienced then I would be in heaven all the time. I think I was in heaven last week, actually. It sure seemed like it. Sadly now I am back in cold, gross NYC trying to survive through this winter. Dramatic always. So let's get back to last week spent in heaven. Heaven is in fact located in Tulum, Mexico. My usual goal for a vacation is to do as little as possible while getting as much sun as possible. I think I accomplished my goal this trip. Stepping off that plane and into the humid Mexican air was the best thing to happen to me in months. I felt alive again. Reborn, even. We flew into Cancun which is about an hour and a half north of Tulum. Not a bad drive at all and very scenic! Tulum is one of the most beautiful and most laid back places that I have ever been to. Perfect for my 'do-nothing' vacation plans.
A few miles into Tulum right on the beach lies a quaint hotel called NEST (where all my dreams came true). The hotel consists of four separate villas with just nine hotel rooms within the whole property. The design of the hotel is intimate and relaxed. I was greeted with a welcome drink by the water and I honestly never wanted to be greeted any other way. This is the view from the "lobby/bar area."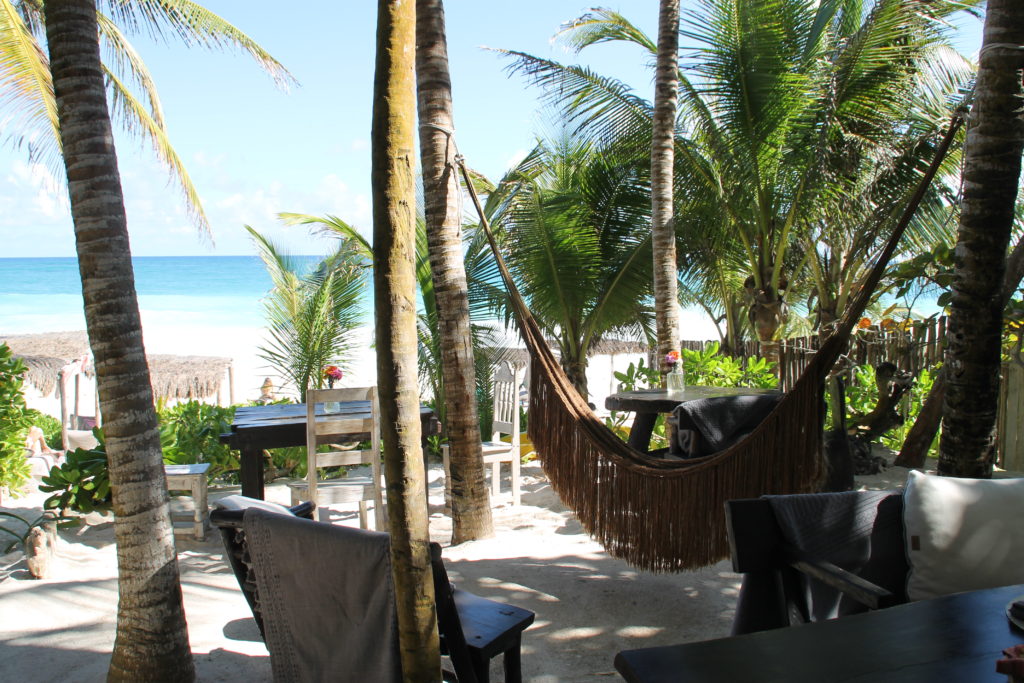 I checked into the room around 4pm and let me say the pictures of the rooms online definitely do not do this place justice. They're set up like individual private villas each with a little outdoor deck area complete with a hammock. I could literally see the ocean from my hammock – insanity! The hotel was sold out the week I visited but it did not feel that way in the least.
This is the view from my front door of the hotel room. You could tell why I didn't want to leave, right?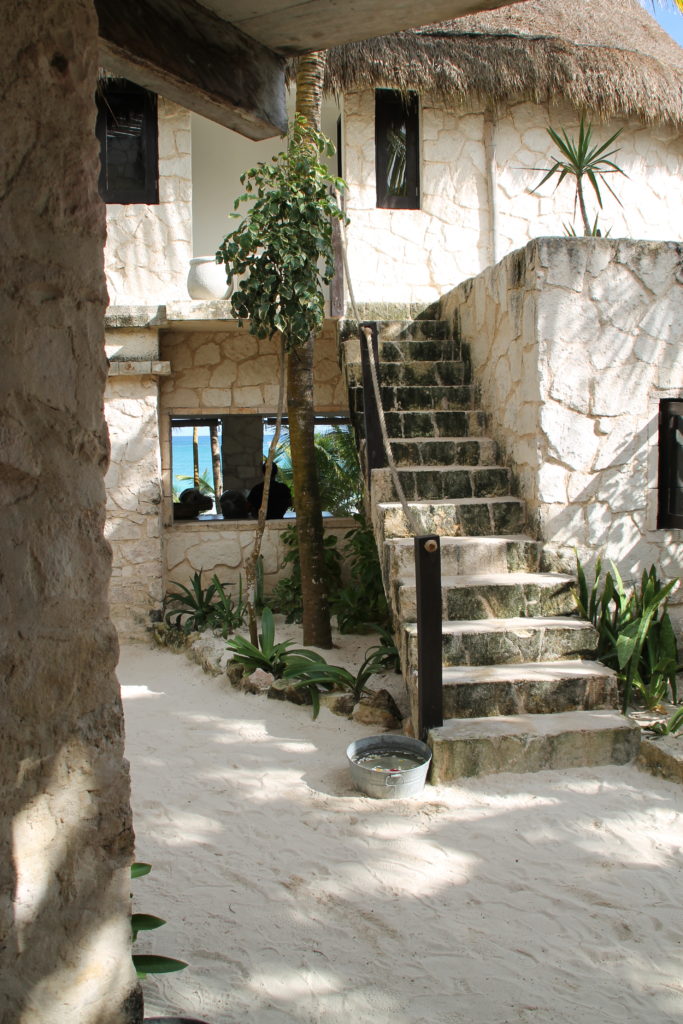 Daily breakfast is complimentary. They serve you a probiotic shot to start your day and then your choice of either yogurt and granola or a fresh fruit plate. Comp breakfast by the ocean? Can't beat that.
Right at 5pm the servers come around and serve you a complimentary cocktail with a small appetizer. If you're going I would recommend either the chicken tacos (with grilled pineapple) or the shrimp avocado tacos. BOMB.
I think we had six meals altogether at the hotel and said that if we wanted to be lazy we could've eaten every meal there, it was that good!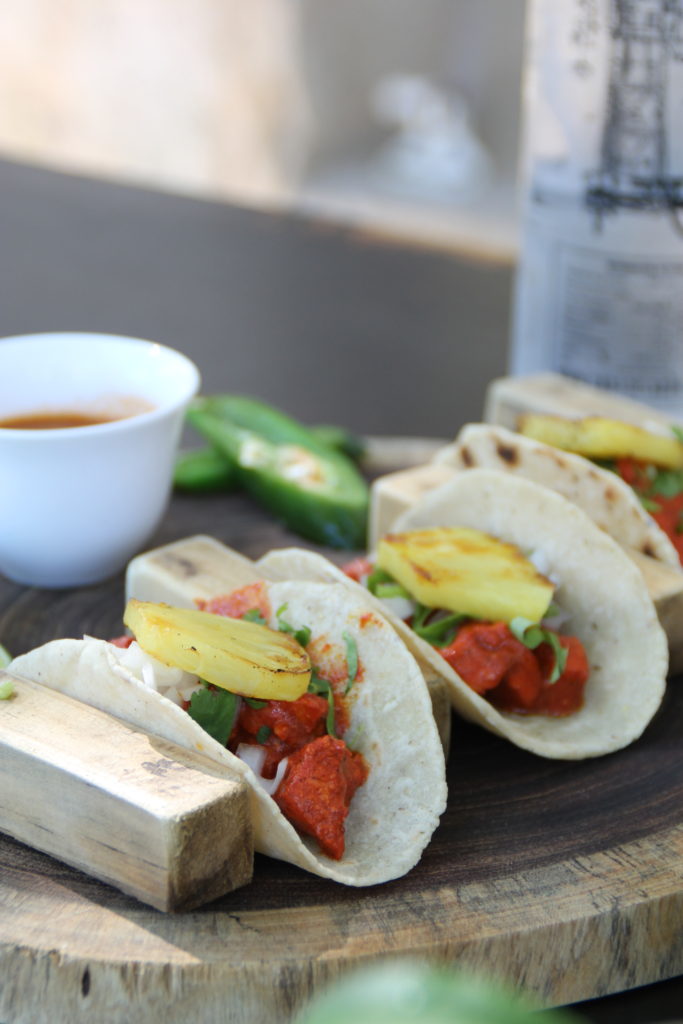 The beachfront consisted of an assortment of beach beds and little shaded cabanas with pillows and tables for your use. The hotel never felt overcrowded as some beachfront resorts sometimes do. It was also unusually quiet at the beach which is QUITE the change from noisy Long Island beach hell.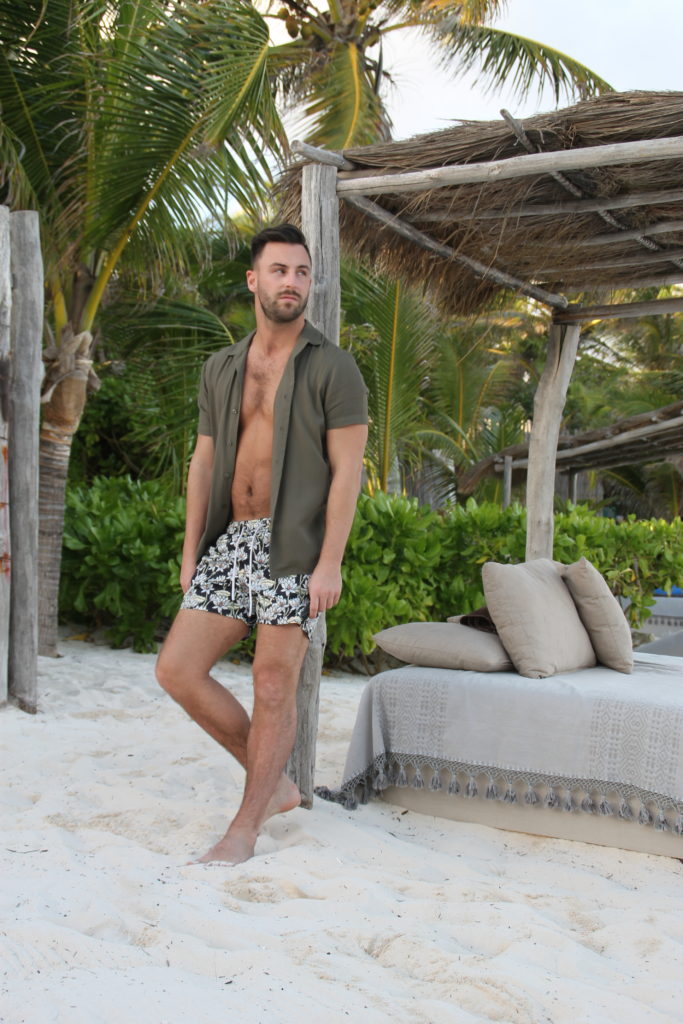 GUYS, this hammock though!
Overall the experience was epic and it was mostly (if not all) thanks to the amazing staff and property that is NEST. I definitely recommend this hotel to anyone traveling to Tulum…or Mexico…or anywhere (just go here).
Thank you NEST!
Clothing Items by Appearance
Swimsuit – Parke & Ronen
Shirt- ASOS
Swimsuit – French Connection
(the swimsuit pictured is not in stock, I have this one too and it fits the same!)
T-shirt (green) – Urban Outfitters
Swimsuit – Grana
T-shirt (white)- Pair of Thieves
Jeans – Mango
Photos by Loren Kennedy