Okay, it's cold. Winter is Coming (aka have on the GOT soundtrack while writing this). So much for my last blog post promising you guys that it won't get below fifty degrees. Awkward. So cool it's freezing cold out and everyone is scrambling to find stylish yet functional articles of clothing for the fast-approaching winter months that are arriving sooner than we think (aka now). I honestly and truly believed we'd have a tame November and December but nope! Does not look like that's a thing now. So here we all are freezing cold still trying to decide if we can pull off a jacket and a t-shirt when we go out at night when that's certainly not the case. 
Time to gear up for winter guys! Parkas, sweaters, long johns? whatever gets you through these long and arduous next five months of hell, it's time to pull out. But you gotta look good doing it too, right? I have my plan down pat for my next few months here in the awesome but cold NYC. I've gone ahead and strengthened my sweater game for the season with the help of Banana Republic. Comfortable AND stylish are my two most important components of an outfit and Banana Republic helps me achieve that. Check out my favorite sweater from them below! 
Make sure to click on the links below the photos for my outfit picks.
@bananarepublicmens #itsbanana #ad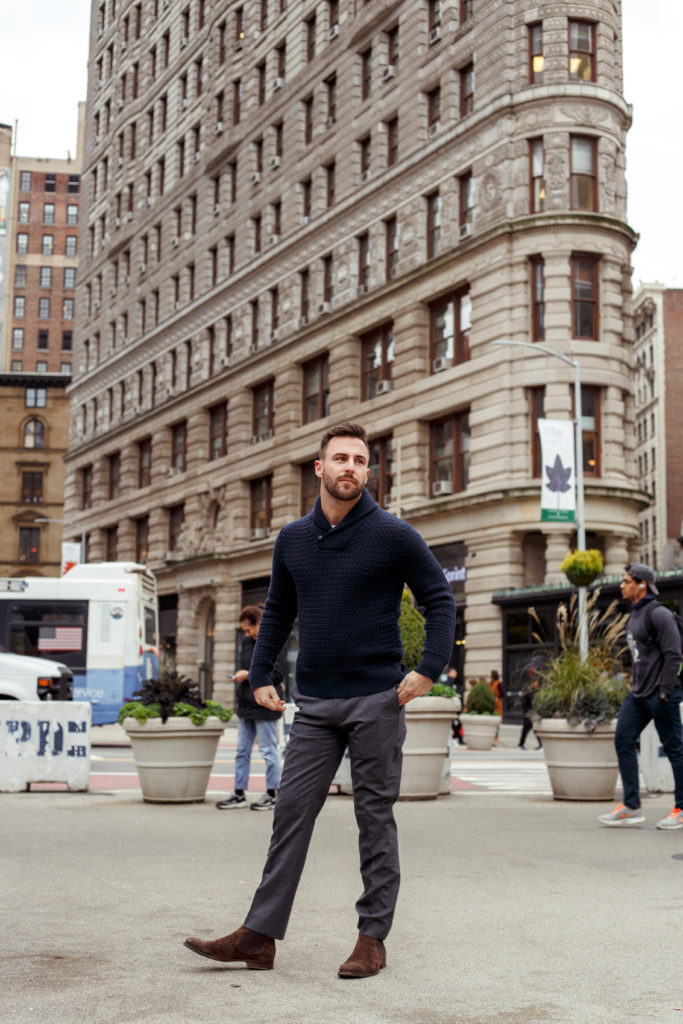 All opinions in this sponsored post for Banana Republic are my own.
Photos by Joe Holtrichter