Sponsored by Zappos
Ever since I can remember my father has been the hardest worker I've ever known. From raising three children to starting his own business, he has shown me what it means to have true work ethic and determination. He started out his career on Wall Street as a Bond Broker and after years of "working for the man" he finally realized it was not his true passion. He went with his gut, quit his job at age 52 and started pursuing his dream of cooking. He always enjoyed cooking but more as a hobby and he was darn good at it too! Every time my mom would thoroughly enjoy one of his dishes she would move her fork back and forth like it was dancing. He decided to call his business "The Dancing Fork." Years later he's still at it and is looking to expand and grow his business. I admire his drive and will power and strive to have the same in my lifetime.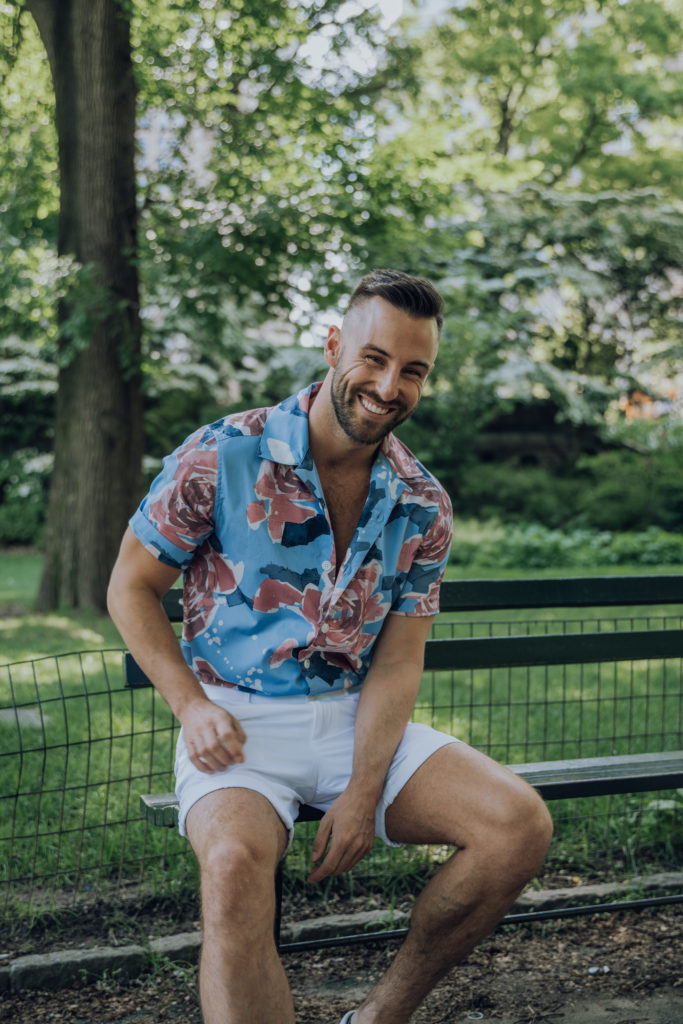 I want to celebrate my dad this Father's Day by showing him that I am proud that he followed his dream and is now doing something that he loves. Why not celebrate dad by getting him something amazing. A nice look from Perry Ellis would do the trick! With an eye-catching array of dress shirts, casual shirts, jeans, shorts, and pants (& even swimwear), the Perry Ellis and Perry Ellis Portfolio collections are the perfect gift for dad this Father's Day. The printed are my personal favorite and my go-to any time I shop the collection. The bright colors and unique designs really make me stand out in a crowd (which I love).

Check out how I styled my Perry Ellis Camp Shirt and Perry Ellis Portfolio Performance Shorts below and let me know what you think in the comments! I thought the shirt was incredibly beautiful and did not want it to be overpowered by the shorts so I decided to go with a white short. Both the shirt and the shorts are so lightweight and perfect for even the hottest Summer day. Pick dad something up from Perry Ellison Zappos today and celebrate the amazing man he is! Zappos also has free two-day shipping for Zappos rewards members for those of you who are struggling to find a gift by Father's Day!
Photos by Jon Williams