Sponsored by Zappos
Can I say it yet? I might jinx it if I do. I'm going to do it anyway. It's finally nice out, everyone! We got past that last hump of cold weather and now it's looking ever so promising from now on. With the warmer weather ahead, it's time to change up that wardrobe and bring back those light and bright pieces you've been dying to wear all year. Isn't it the absolute worst when you find Spring/Summer clothes in the dead of winter and now you have to wait months to wear them? Like will it even fit still? That's such a toss up and guaranteed to annoy you if it doesn't. That being said, with the reintroduction of the warmer temps now it's time to find that perfect Spring shoe for the season to match your colorful outfit. Look no further than my friends at Zappos. They have the best selections of perfect Spring/Summer footwear. Check out my newest pair below!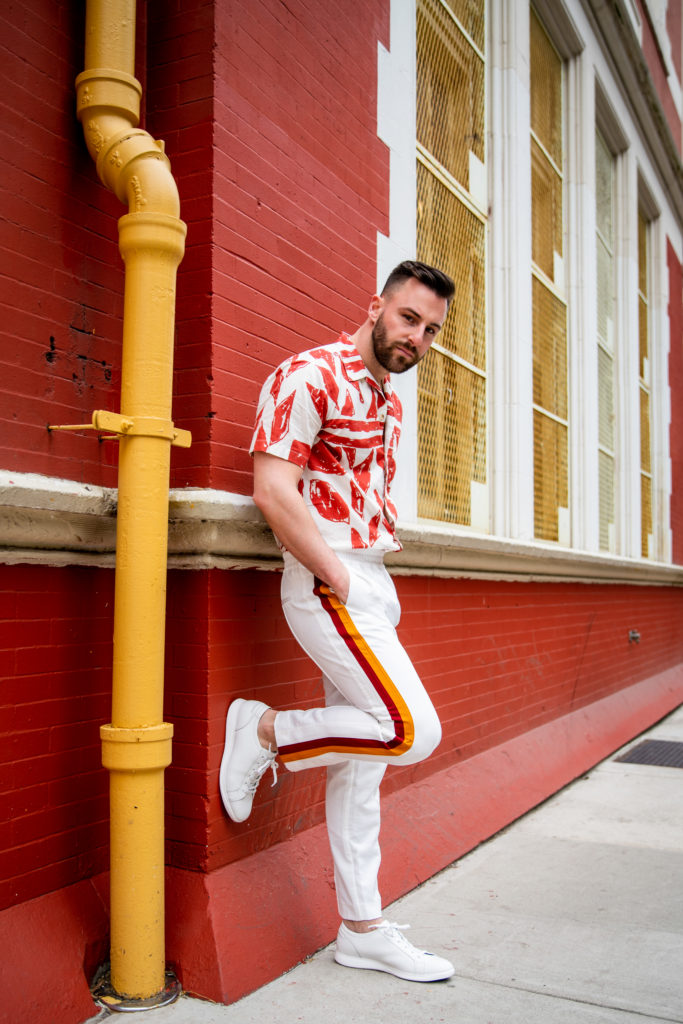 I never want to overpower a statement look with an exaggerated shoe so I tend to wear mostly white sneakers in the Spring/Summer months. They pair well with every outfit and (if you keep them clean) can be dressed up with a suit on occasion! These Kenneth Cole NY Rocketpod sneakers are the perfect warm weather shoe and just what I need for the start of the season. They are lightweight and fit perfectly to your foot.
The sneaker has what is called a microclimate comfort system for your foot. The sneaker has 37.5 technology (your ideal body temperature is 37.5 degrees celsius) which keeps you cool when it's hot out – causing you not to sweat AND keeps your feet warm when it's a bit on the chilly side. Is that not just the coolest thing ever? I think so!
It's time to greet the nice weather with some fun new outfits and a killer pair of white sneakers! Be sure to check out my faves from Kenneth Cole NY from Zappos!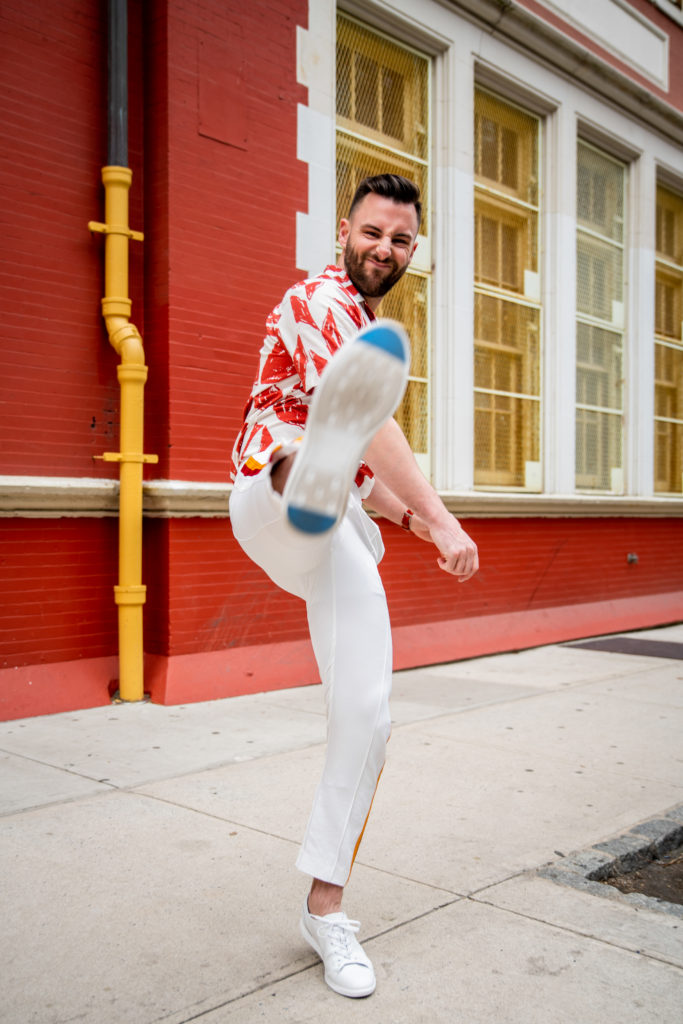 Photos by Jonathan Williams