Sponsored by Zappos
I know what you're thinking. Why is he writing boots- it's Spring?! Truth is we all think we need to only reserve boot-wearing for the Fall/Winter months but honestly the Spring boot trend is where it's at. Don't part ways with those boots just yet- bring them back from the Fall or keep on wearing them after the Winter is long gone. There are many ways to style boots to give your outfit the look and feel of springtime. Try to keep the pair you use as light as possible so as to compliment your bright and springy look. I found the perfect light-colored boot on Zappos. The Two24 by Ariat Fairview boots are perfect for those city blocks and even those leisurely upstate walks. Check how I styled them here!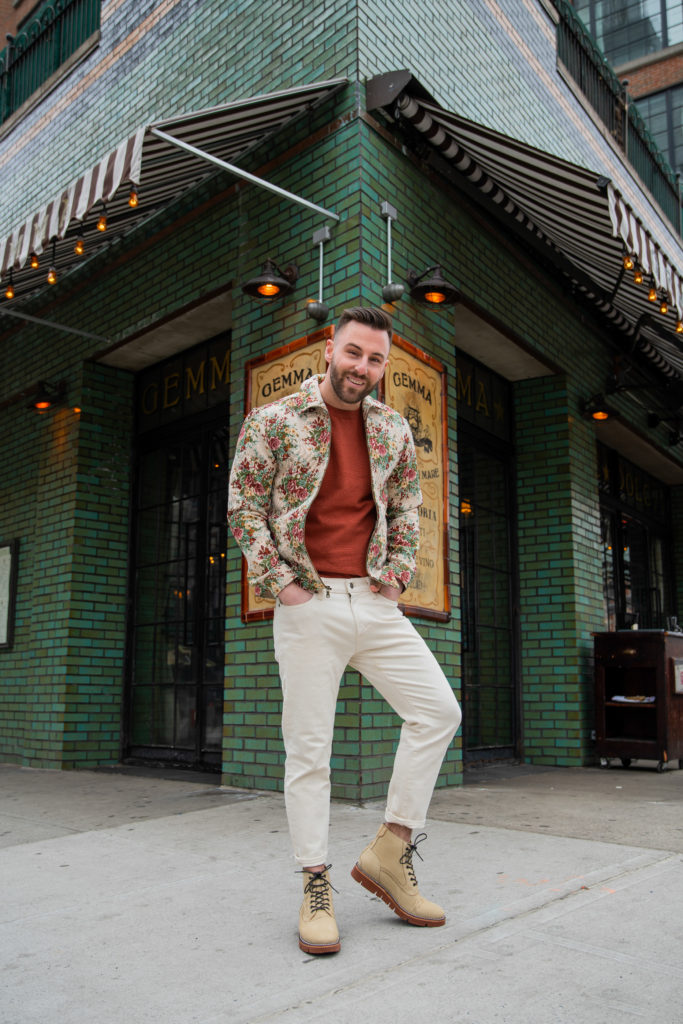 I paired the boots with a eggshell-colored pant and decided to go for short socks that went below the ankle so they could breathe a bit and also the soft leather lining on the interior of the boot has that next-to-skin feel. For the top half I decided to go with a bright burnt orange tee and a floral jacket to make the outfit pop! The burnt orange brings out that reddish sole in the shoe perfectly.
The Fairview boot is both comfortable and stylish – perfect for any Spring event whether it be a press preview or a dinner. Easy to dress up or dress down, the leather exterior looks sleek and handsome..like me! Be sure to click on the links and grab a pair for yourself. Zappos has fast and easy shipping (usually two days!) and an unbeatable rewards program that's definitely worth checking out. And always remember – Don't be afraid of boots in the warmer months, they're your friends!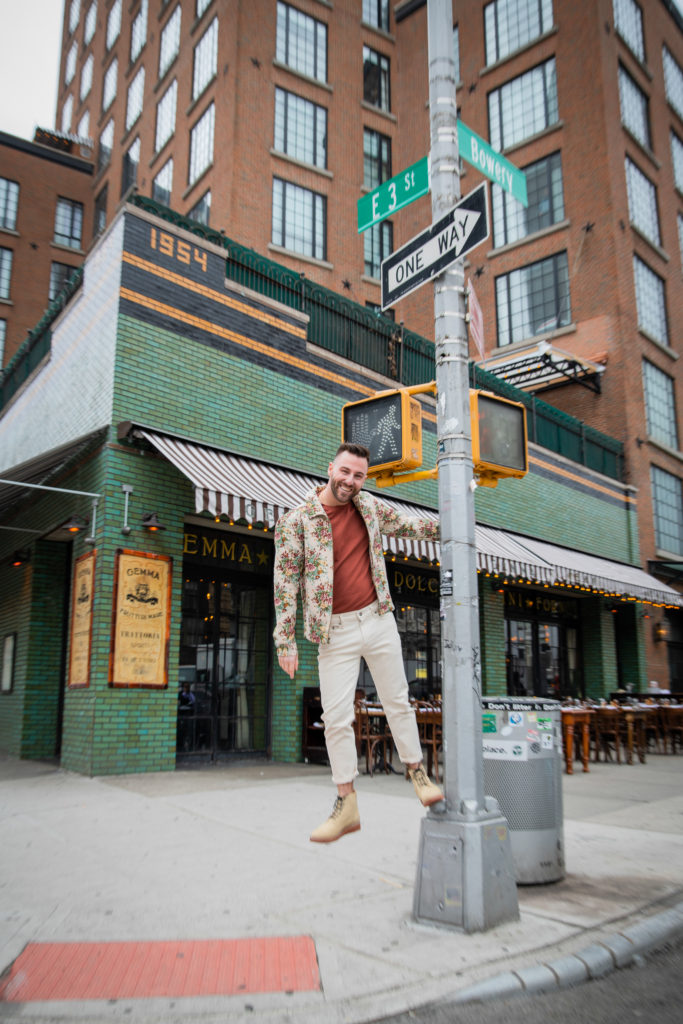 Photos by Jonathan Williams